2021 Sound of Liberty Registration
Click here to access the Online registration form. You can also scan this QR code with your smartphone to access the form: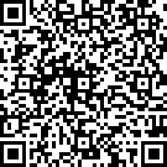 Registration for the 2021 Sound of Liberty will begin on Friday, April 16 and continue through Thursday, May 13.
There is a mandatory, important meeting for all students (both new and returning) who plan to participate in the 2021 Sound of Liberty on Friday, May 14, 2021 from 5:00 - 7:30 PM in the High School Band Room. A parent or adult representative of the student will also need to attend.